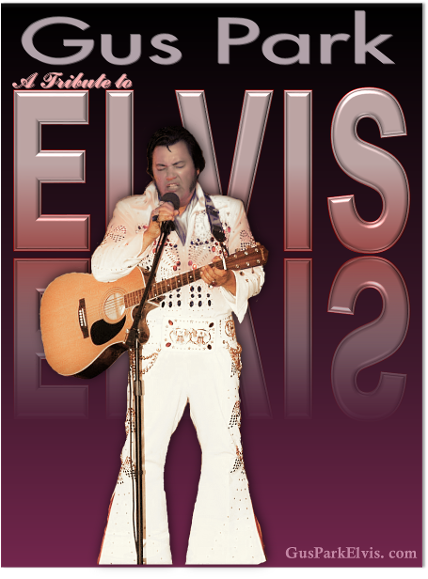 Web Page managed by L. Park Last updated on 12/24/17

Contact information
Based out of Globe, Arizona.
For more information, please contact us
By email: gus.park.elvis@gmail.com
By phone: 928-812-4120

Or by writing us through this link.
Introduction
Welcome to the Gus Park Elvis Tribute Page! This is the place to learn more about Gus, his show, and how you can have Gus perform at one of your upcoming events.

Performance Description
We prefer to call this a tribute rather than an impersonation, because (let's face it) there is only one Elvis. However, the vocals are live - no lip sync here! There may be recorded background music, but Gus does the singing.

Song lists can be tailored per show depending on type of event. More songs are being added to Gus' repertoire all the time. You will find video and audio clips on this site.

Rates per show vary, depending on venue, travel, and whether sound equipment is provided. Back-up band instead of background recording is also an option for an additional charge.
Great for community events, charity benefits, gospel song specials, or a birthday surprise for that Elvis fan in your life. No show too large or too small!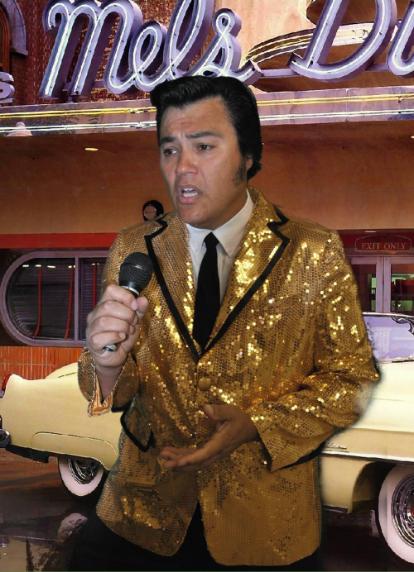 **You can find an additional performance video on our Song Samples page.